About Triad Service Company Your Comfort Is Our Business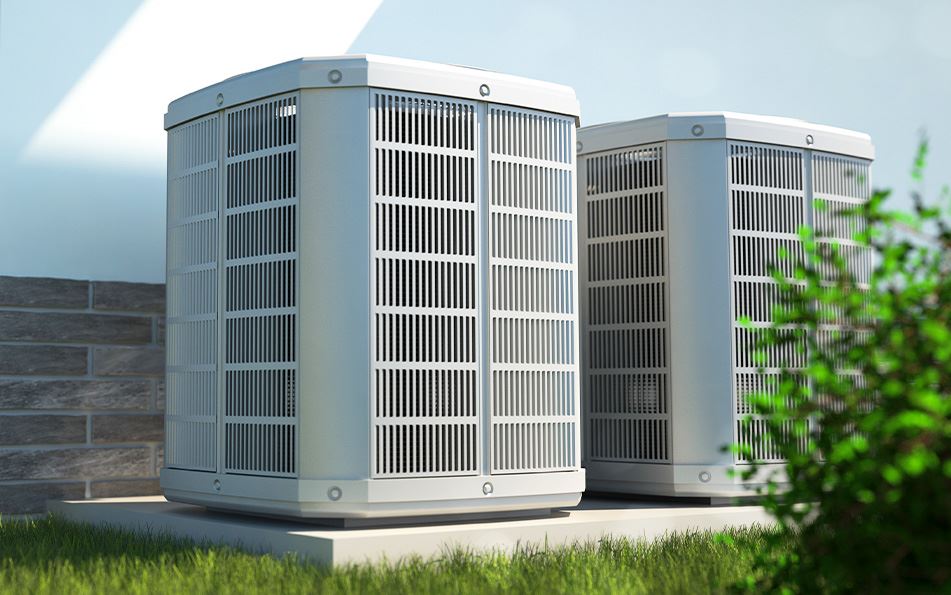 About Triad Service Company
Serving Homes & Businesses in Broken Arrow & Tulsa County For Over 20 Years
No matter what kind of space you occupy, whether a home or business, your indoor comfort matters. Weather can be unpredictable and extreme temperatures can cause discomfort and even health issues if not managed properly. That's why it's essential to have access to quality HVAC services.
At Triad Service Company, we take pride in being a local, family-owned business dedicated to providing outstanding HVAC solutions to our valued customers throughout the Tulsa area. With our unwavering commitment to excellence, we have built a strong reputation as the go-to experts for residential and commercial heating, ventilation, and air conditioning services.
Our wide service area covers Skiatook, Claremore, Kellyville, Mounds, Bixby, Jenks, Coweta, Sand Springs, and the surrounding areas, ensuring that we can assist homeowners and businesses far and wide. With over two decades of experience in the industry, we are highly qualified to handle any HVAC-related problem quickly and efficiently.
Our team is comprised of expert technicians who receive ongoing training to stay up-to-date on all the latest technology and techniques. We strive to provide fast service that exceeds your expectations—all at an affordable price.
If you need reliable HVAC solutions in the Tulsa area, don't hesitate to call Triad Service Company! We are here to help you get your indoor comfort back on track. Dial (918) 400-3668 or complete our online form to request a free estimate and experience the Triad difference.
How We Got Started
Triad Service Company was founded in 2000 by Tim Smith, a visionary with a keen business background and a passion for meeting the HVAC needs of the community. Recognizing the demand for quality services, Tim assembled a team of technicians with a remarkable combined experience of 75 years.
Purchased by Jay Matlock in 2023. He's is looking forward to continue to providing exceptional customer service for the next 20+ years.
These skilled professionals shared a love for what they do and a dedication to providing top-notch HVAC solutions. Since then, Triad Service Company has earned a stellar reputation as a one-stop shop for all heating and cooling requirements.
Our skills and credentials have earned us the following accolades:
Lennox Premier Dealer
Member of the Air Conditioning Contractors of America (ACCA)
Home Builders Association of Greater Tulsa (HBA)
The Refrigeration Service Engineers Society (RSES)
The Public Service Company of Oklahoma (PSO)
At Triad Service Company, we are passionate about delivering superior customer service and providing solutions that help you achieve optimal indoor comfort. We are proud to serve our local community and look forward to many more years of helping homes and businesses stay comfortable all year long.
Why Choose Triad Service Company?
What Makes Us Different
Contact Us for a Free Estimate

Talk to our HVAC team today for a free estimate.

Backed by a Warranty

We back all of our services with a warranty for your peace of mind.

100% Satisfaction Guarantee

We never leave you unhappy! We guarantee it.
One Call. One Company.
At Triad Service Company, we understand that HVAC problems can arise at the most inconvenient times. That's why we are available 24/7, ensuring that you are never far from expert assistance. Whether it's the middle of the night, a holiday, or a weekend, our team is ready to mobilize quickly and provide the help you need. We believe in being there for our customers whenever they need us, offering peace of mind and reliable solutions.
Contact us today to request a free estimate. Give us a call at (918) 400-3668 or reach out online to discover how Triad Service Company can fulfill all your HVAC needs. Our friendly team is eager to assist you and ensure your comfort and satisfaction.