Refrigeration Services
It's Okay to Stay in Your Comfort Zone
Serving Tulsa, OK Since 2000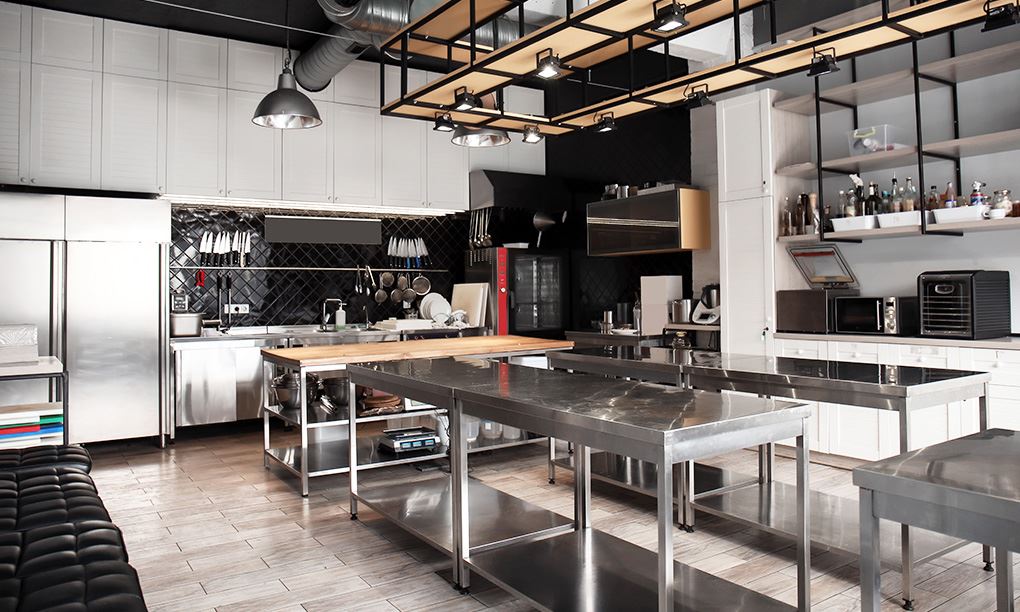 Refrigeration Services in Tulsa
Expert Refrigeration Repairs & Installations Throughout Tulsa County
Refrigeration is an incredibly important part of many industries, from food and beverages to medical and pharmaceutical. Keeping products at a consistent temperature is essential to maintain their quality and ensure that they remain safe for consumption and use. Triad Service Company has the licensed experts necessary to provide reliable refrigeration repair, installation, maintenance, and replacement services with precision and accuracy throughout Tulsa County.
Some of the industries we serve include:
Food and beverage
Medical
Pharmaceuticals
Restaurants
Grocery stores
Hotels and motels
Commercial kitchens
Manufacturing plants
At Triad Service Company, we understand the importance of reliable refrigeration services and are here to provide them with a professional touch. We've been serving Tulsa and its surrounding areas for over two decades, and our dedication to quality service is evident in each repair or replacement job that we take on. Our technicians are highly trained and experienced so you can be sure that your needs will be met with expert precision.
Dial (918) 400-3668 or complete our online form to request a free estimate today! With Triad Service Company, you can trust that your refrigeration needs will be taken care of quickly and accurately every time. Let us help you keep things cool!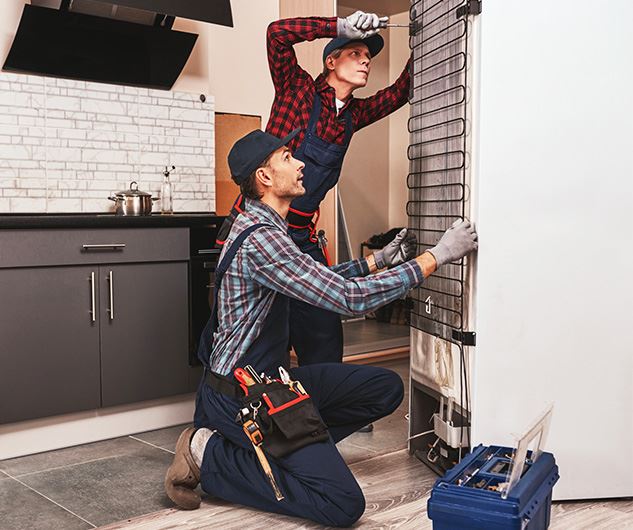 Let Us Know How We Did!
Happy with your services? Let the Triad Service Company team know how we did. Hear From Our Happy Customers
& Check Out Our 5-Star Reviews
At Triad Service Company, Inc, your satisfaction is our priority! See for yourself what our customers have to say about working with us.
"Great Company!"

This is a great company! Would recommend them to anyone and everyone.

- Leah M.

"Go to Triad!"

Go straight to Triad, but if you make the same mistake I did and get an outrageous quote then get Triad to give you a second opinion!

- Dan A.

"Definitely Recommend!"

He 100% knew what he was doing and was in and out. I'd definitely recommend and use again.

- Steven D.

"Highly Recommend!"

Always delivers as promised great rates and honest. Was given an estimate by another company Triad came in diagnosed a different problem fixed the unit.

- Lana R.

"Can't Go Wrong!"

Fantastic team of people who follow through, have reasonable prices (normally below others), and quick response times.

- Jim M.

"Highly Recommend!"

I highly recommend them to all my friends for both residential and commercial work.

- Kerry J.

"Positive Experience!"

My experience with Triad has always been positive. They stay with the problem until they find the solution.

- Sharon G.

"Excellent Service!"

Excellent service! Had a neighbor recommend Triad a couple of years ago when my original A/C installer went out of business.

- Alvin H.
The Importance of Refrigeration
Refrigeration is an essential component of modern life. Not only does it keep our food fresh and safe to eat, but it also helps us to store vaccines and lifesaving medications. The importance of refrigeration for these purposes cannot be understated. Even the smallest malfunction can have serious consequences - from spoilage of food to the loss of valuable medications.
That's why, at Triad Service Company, we provide comprehensive refrigeration services for residential and commercial customers in Tulsa. Our experienced team has the expertise to handle all kinds of refrigeration problems - from minor repairs to full system replacements. We make sure that your unit is up and running as quickly and efficiently as possible so you can get back to enjoying the benefits that refrigeration provides.
By giving us a call to service your refrigeration system, you'll receive:
Quick and efficient repairs
Professional advice on system maintenance
Proactive solutions to prevent future breakdowns
Access to reliable parts and equipment
Cost-effective pricing options
Peace of mind knowing that your refrigerator is running properly
An experienced team with the expertise to handle all kinds of refrigeration problems
Benefit from Our Refrigeration Maintenance Plan
When it comes to refrigeration systems, it's always better to prevent an issue than to call for emergency help. That is why Triad Service Company offers a comprehensive maintenance plan that can keep your system running reliably and efficiently. Our experienced technicians are available 24/7 in case of an emergency, but with our maintenance plan, you can avoid costly repair bills while ensuring that your refrigerator is functioning properly at all times.
Some of the benefits of our maintenance plan include:
Receive routine service and inspections to keep your systems running smoothly
Reduce the risk of unexpected repair costs due to system failures or breakdowns
Maintain optimal efficiency in your refrigeration systems, helping you save money on energy costs
Receive priority service if an emergency does occur
Increase the lifespan of your refrigeration units with regular maintenance.
By trusting Triad Service Company to perform regular maintenance on your refrigeration system in Tulsa, you can rest assured that your unit will continue to operate at peak performance. So don't wait for a problem to arise - take the proactive approach and sign up for our refrigeration maintenance plan today!
Call (918) 400-3668 or complete our online formto request a free estimate. We look forward to helping you keep your refrigerator running like new!