About Our Company
Who we are, what we believe in, and how we can help you.
Schedule Heating Repair in Broken Arrow
When the temperature drops, you need a reliable source of heat for your home. At Triad Service Company, our technicians are ready to provide expert heating repair in Broken Arrow, OK and the surrounding areas.
To ensure your heater is ready to provide your home with the comfort you need, schedule a repair with our technicians. Our Broken Arrow heating repair is available 24 hours a day, 7 days a week.
Call (918) 400-3668 to schedule a service for your heater.
Contact Us for a Free Estimate

Talk to our HVAC team today for a free estimate.

Backed by a Warranty

We back all of our services with a warranty for your peace of mind.

100% Satisfaction Guarantee

We never leave you unhappy! We guarantee it.

Licensed & Insured

Entrust your HVAC needs to licensed, insured professionals.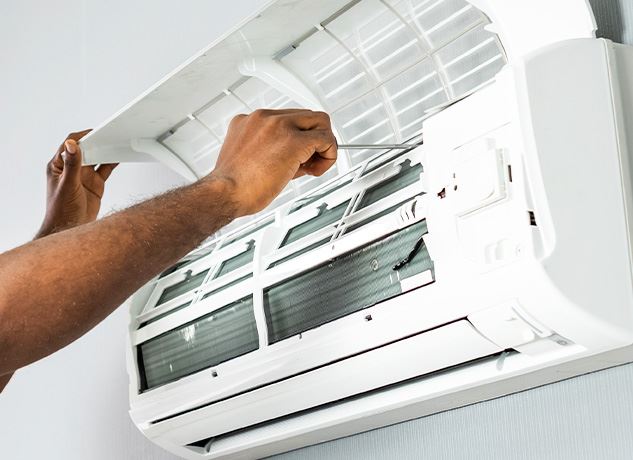 Don't Miss Out on These Savings!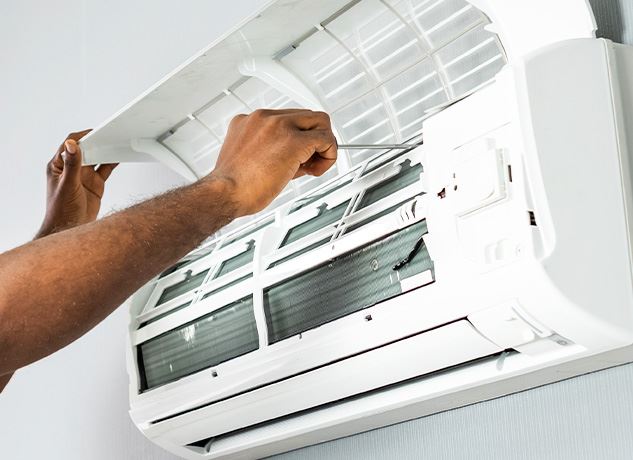 Signs Your Heating System Needs Repairs
It can be difficult to identify a problem with your heater, especially if it is an older model. However, if you notice a change in your heating system, it is important to schedule a repair. If you are not sure whether your heater needs a repair, consult our helpful guide.
Some signs your heater may need a repair include:
Your heating system is over 10 years old - While heating systems are designed to last for a decade or longer, their performance may slowly degrade over time.
Your utility bills have increased recently - Heating systems use more energy when they are not functioning properly. This could be due to a clogged filter or a broken part.
Your heater is making strange noises - If your heating system is making loud banging, hissing, or squealing noises, it could be an indication that a part is broken or moving improperly.
You have to constantly adjust your thermostat - If you have to constantly adjust your thermostat, it could be an indication that your heating system is not producing enough heat.
Our technicians can inspect your system to identify the source of the problem and provide a solution to restore your home to a comfortable temperature. Broken Arrow heating repair is available 24/7.
TAKE A LOOK AT OUR 5-STAR REVIEWS!
Our happy customers love Triad Service Company and you can see why.
If you're needing refrigeration, HVAC services feel free to fill out our online contact form or by simply giving us a call at (918) 262-8424.
"Great Company!"

This is a great company! Would recommend them to anyone and everyone.

- Leah M.

"Go to Triad!"

Go straight to Triad, but if you make the same mistake I did and get an outrageous quote then get Triad to give you a second opinion!

- Dan A.

"Definitely Recommend!"

He 100% knew what he was doing and was in and out. I'd definitely recommend and use again.

- Steven D.

"Highly Recommend!"

Always delivers as promised great rates and honest. Was given an estimate by another company Triad came in diagnosed a different problem fixed the unit.

- Lana R.

"Can't Go Wrong!"

Fantastic team of people who follow through, have reasonable prices (normally below others), and quick response times.

- Jim M.

"Highly Recommend!"

I highly recommend them to all my friends for both residential and commercial work.

- Kerry J.

"Positive Experience!"

My experience with Triad has always been positive. They stay with the problem until they find the solution.

- Sharon G.

"Excellent Service!"

Excellent service! Had a neighbor recommend Triad a couple of years ago when my original A/C installer went out of business.

- Alvin H.