About Our Company
Who we are, what we believe in, and how we can help you.
Commercial Boiler Installation & Replacement
If your heating system is a boiler, you'll need to make sure that your boiler is properly installed and that it's connected to your water lines. A boiler system requires a lot of water, so you'll need to make sure that you have enough water supply to keep your boiler happy. You'll also need to make sure that your boiler is properly vented outside so that it can expel any gasses that it produces while it's working.
A new boiler system will require a professional to make sure that it's connected to the right lines and that it's properly vented. The boiler will also need to be connected to your ductwork, so you'll need to make sure that there's enough ductwork to keep your building at the right temperature. You'll also need to make sure that your ducts are in good condition and that they're sealed properly so that your heating system can help keep your property at the right temperature without wasting energy.
Contact Us for a Free Estimate

Talk to our HVAC team today for a free estimate.

Backed by a Warranty

We back all of our services with a warranty for your peace of mind.

100% Satisfaction Guarantee

We never leave you unhappy! We guarantee it.

Licensed & Insured

Entrust your HVAC needs to licensed, insured professionals.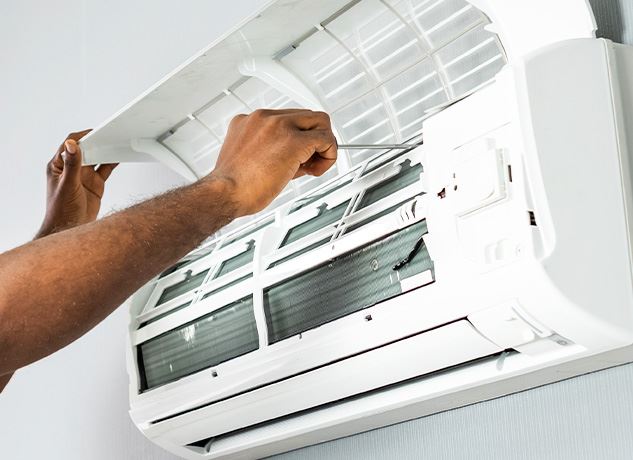 Don't Miss Out on These Savings!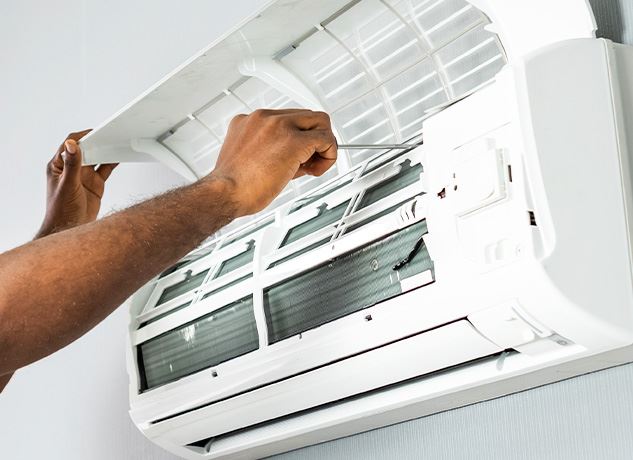 Commercial Heating Maintenance
A professional commercial heating services company will also be able to help you with regular maintenance of your heating system. Your heating system will need to be regularly cleaned, and your professional will also be able to check for problems before they become serious. A professional will be able to help you make sure that your heating system is working as efficiently as possible so that you don't have to worry about high energy bills.
Our Tulsa commercial heating services are available for:
Heating repair
Heating installation
Heating maintenance
Call Our Commercial Heating Pros Today!
Your commercial heating system is an important part of your business, and you'll need to make sure that it's working properly at all times. If your system is old and inefficient, you'll need to make sure that it's replaced before it starts to break down completely. A professional Tulsa commercial heating services company can help you with new installations and replacements as well as regular maintenance and repairs.
Call our Tulsa commercial heating pros at (918) 400-3668 or contact us online for more information about our commercial heating services.
TAKE A LOOK AT OUR 5-STAR REVIEWS!
Our happy customers love Triad Service Company and you can see why.
If you're needing refrigeration, HVAC services feel free to fill out our online contact form or by simply giving us a call at (918) 262-8424.
"Great Company!"

This is a great company! Would recommend them to anyone and everyone.

- Leah M.

"Go to Triad!"

Go straight to Triad, but if you make the same mistake I did and get an outrageous quote then get Triad to give you a second opinion!

- Dan A.

"Definitely Recommend!"

He 100% knew what he was doing and was in and out. I'd definitely recommend and use again.

- Steven D.

"Highly Recommend!"

Always delivers as promised great rates and honest. Was given an estimate by another company Triad came in diagnosed a different problem fixed the unit.

- Lana R.

"Can't Go Wrong!"

Fantastic team of people who follow through, have reasonable prices (normally below others), and quick response times.

- Jim M.

"Highly Recommend!"

I highly recommend them to all my friends for both residential and commercial work.

- Kerry J.

"Positive Experience!"

My experience with Triad has always been positive. They stay with the problem until they find the solution.

- Sharon G.

"Excellent Service!"

Excellent service! Had a neighbor recommend Triad a couple of years ago when my original A/C installer went out of business.

- Alvin H.